Lushtums offers a range of antenatal and post natal classes in Bramhall and Poynton.
Lushtums pregnancy Yoga:  for all from 16 weeks pregnancy, or earlier if you are already active. These bespoke classes are suitable for both experienced yoginis and those new to yoga. Classes include breathing and movement practices to strengthen your body, calm your mind and relieve any aches and pains. Pregnancy yoga is known to have many benefits, both emotional and physical.
Prepare for Birth antenatal courses: for you and your birth partner, to inform and empower you as you prepare for a positive labour and birth, and parenthood.
Postnatal Yoga: to help regain your strength and shape and feel great with baby by your side and joining in.
Baby Mindful classes: for parents and babies together to find their calm within our busy world. Based on the Relax kids format these classes incorporate gentle movement, activities and relaxation for parent and baby to experience together. Supporting emotional wellbeing.
Baby Massage: So much more than learning massage strokes for your baby.  Baby massage is an interaction; a gentle communication through nurturing touch, eye contact and a voice that is built up slowly and in synchrony with your baby over time.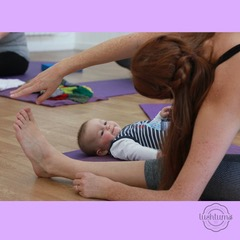 Babies are always welcome, however they might be feeling that day!  Fussiness, noisiness, sleepiness, are never a problem at Lushtums.
Where: Marple Physio, Hawk Green Cricket Club, 20 Upper Hibbert Lane, Marple. SK6 7HQ
Small & intimate antenatal and postnatal classes with qualified physiotherapist, perfect for anyone with who needs additional support with their fitness through pregnancy and after childbirth, whether you're struggling with pelvic girdle pain, want to prevent it occurring again, managing a chronic condition or an elite athlete who needs advice for optimum exercise maintenance.
Booking and initial assessment required.
Tel: 0161 250 9786
Mummies Matter offers Physiotherapy led Pilates classes for mums during pregnancy and post baby.
I am Susie, a physiotherapist and mum of 2. My business is called Mummies Matter and we provide Physio led Pilates classes for mums during pregnancy and postnatal. If you are looking for a small, relaxed class with a specialist physiotherapist, that is what we offer at Mummies Matter. All the exercises are safe for you at your specific time of pregnancy and post baby. We offer daytime and evening sessions and babies are welcome to the daytime classes.
Classes held at Heaton Mersey Community Centre, St. Johns Road, SK4 3BR:
£7 for a trial. £42 for a block of 6, discount for planned holidays.
Tel: Susie on 07813255019
Tuesday evenings 6:30-7:30 £8 Yoga Aura with Kate Kearns.  You can drop in and book week by week from 3rd September 2019
Friday evenings 6:30-7:30 £8 Drop in or book week by week from 27th September 2019, at Yoga Aura, Hazel Grove.
Booking is recommended as places are limited.  First week offer of £5 for the session.
Pregnancy Yoga supports expecting mothers through pregnancy through relaxation and breathing techniques that relieve anxiety, stress and pain relief, as well as through yoga postures that build strength, promote flexibility and keep the body supple. Yoga plays an important role in assisting mothers through the stages of labour and childbirth and reduce common ailments including back pain. It empowers and unites expecting mothers on their journey. All welcome from 14 weeks.
Tel: 07795 418266
Tuesdays at 8.15pm at Christ Church, Reddish / Thursdays 8.30pm at Christ Church, Reddish / Saturdays at 10am at Didsbury Road Primary School, Heaton Mersey.
This gentle exercise class is suitable for all stages of pregnancy and a great way to work on posture, pelvic floor and abdominal strength.  Come and meet other mums-to-be whilst getting some time to focus on you.  No previous experience necessary.
Tel: Sarah on 07944781630